Crystal A. Arlington, CSP, LICM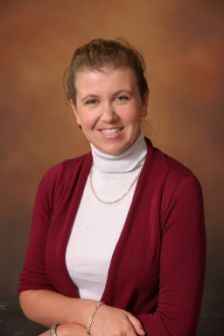 Crystal Arlington, President/CEO of Affiliated Grounds Maintenance Group, Inc., ('AGMG') has led her company to record growth in both supplier diversity and facility management customers in the past 11 years. Today, AGMG, headquartered in Lake City, Pennsylvania, provides landscape management, lawn maintenance, lot sweeping, power washing, snow removal and ice management, and other exterior services to facilities in over 39 states. These locations have given Crystal the opportunity to serve her national customer base in a wide variety of weather, from ice storms and 1 or 2 foot snow falls in 24 hours or less, to preparing for hurricanes in Florida. Lake City, PA, where the corporate office is located, receives on average 50 plowing events and 70 salting events per year. The average snowfall in a 15 mile radius can range from 90" to as much as 200". These wide fluctuations of weather have allowed Crystal to become very qualified in dealing with issues regarding scheduling, routing, customer service and subcontractor relations. She is experienced with all aspects of record keeping, snow budgets, contractual language, and dealing with all types of subcontractors to ensure customer satisfaction based on a level of expectation.
Today, Crystal oversees the management of 4,700 contractor companies who are part of AGMG's diverse Affiliate Partners. Her national dual certification in landscape ('LICM') and snow and ice management ('CSP')—she is the only female in North America to hold both—contributes to her success as the President and CEO of AGMG and as an industry leader. She serves on the National Going Green Committee for the National Snow and Ice Association ('SIMA') and contributes her time to the Accredited Snow Contractors Association ('ASCA'). Crystal believes business owners have a responsibility to understand their actions in relation to the environment and to work toward sustainability for future generations. As such, Crystal is currently in the process of obtaining her Green Associate Certification (also known as LEED) with the U.S. Green Building Council ('USBC') as another step to fulfilling this responsibility.
In 2012, Crystal Arlington received the Woman of the Year award from the National Association of Professional Women ('NAPW) and she was recognized for her leadership success with the W.I.L.D. Legacy Award from Gannon University Small Business Development Center. This organization was founded by Gannon University in 2008 to help empower professional and enterprising women. Crystal has since become Chairperson of the W.I.L.D steering committee. More recently, Crystal became a Trailblazer Honoree by the International Landscape Association known as PLANET. There are only approximately 100 PLANET Trailblazers in the world who represent a select group of individuals nominated by their peers as dedicated professionals who have made significant and long-term contributions to the Green Industry. Crystal is the first female to receive this honor in the category of Landscape Management.
Her exterior maintenance industry experience traces as far back as her teen years working for her father in the family snow and ice management business. Crystal's hands-on experience with a wide-range of exterior maintenance services gives her greater insights as a president and CEO on how to offer the best service while achieving the greatest operational efficiencies for AGMG's clients. In addition to her work at AGMG, Arlington Lawncare, and as an associate consultant for Rich Arlington & Associates, Crystal is launching a non-profit advocacy organization that will help women in nontraditional careers achieve greater success.
Work experience
Affiliated Grounds Maintenance Group Inc., Lake City,

PA,

August 2000 to Present, President
Arlington Lawncare Inc, Erie,

PA,

May 1992 to present, Office manager for multi-million dollar company
Rich Arlington & Associates, Lake City,

PA,

2005 to present, Associate providing consulting within the industry
C & K Logistics, Erie,

PA,

January 2000 to 2008, President
Kuhl Daycare and Caring Mothers Daycare Inc., Erie,

PA,

August 1998 to 2006, Owner and operator of both In-home daycare and two Pennsylvania State licensed centers.
Education
Fairview High School, Fairview,

PA,

Graduate in June 1991
Erie County Technical School, Summit,

PA,

Graduated in June 1991
Tri-State Business Institute, Fairview,

PA,

Graduated in December of 1998
Mercyhurst College, North East,

PA,

Graduate in June of 2007
Certifications and training
Accredited Snow Contractors Association ('ASCA') Certified, August 2012
Certified Snow Professional ('CSP'), November 2006
Landscape Industry Certified Manager ('LICM'), November 2008
Women's Business Enterprise Certification (WBE Certified), September 2008
Currently working on Green Associate Certification (LEED) with the

U.S.

Green Building Council ('USBC') and recently approved for the final examination.
Planet Executive Conference March 2012
Planet Executive Conference March 2009
Green Industry Conference & Expo October 2011
Green Industry Conference & Expo October 2010
Go for the Greens Business Development Conference for Women, September 2011
National Snow & Ice Symposium June 2011
National Snow & Ice Symposium June 2010
National Snow & Ice Symposium June 2009
National Snow & Ice Symposium June 2008
Business Leadership Conference September 2007
National Snow & Ice Symposium June 2007
Landscape Green Industry Conference November 2006
Professional Development Conference October 2006
Business Leadership Conference September 2006
National Snow & Ice Symposium June 2006
Micro-soft windows Solutions Conference August 2005
Business Leadership Conference September 2005
National Snow & Ice Symposium June 2005
Women's Business Conference April 2005
Business Sales & Marketing March 2005
Excelling as a Manager /Supervisor March 2005
Compu-Master achievement on Power Point Presentations March 2005
Plus tradeshows for

ICSC, IFMA, NFMT, PRSM, RFMA, SPECS.
Awards
Enterprising Women of the Year Winner 2015

AGMG

receives award at

NWBOC

Decades of Excellence II conference 2014

Unique award program recognizes certified women business owners for outstanding achievements

International Landscape Association ('PLANET'), Trailblazer Honoree, 2012

A select group of individuals nominated by their peers as dedicated professionals who have made significant and long-term contributions to the Green Industry. The program was launched in 2002 to recognize industry leaders; there are currently approximately 100

PLANET

Trailblazers in world.

Woman of the Year, The National Association of Professional Women ('NAPW'), September 2012
2012

W.I.L.D.

Legacy Award for Outstanding Leadership, Gannon University Small Business Development Center ('SBDC')
Top 2012 Diversity Business Award, Top 100 Women-owned Businesses (AGMG) in State of

PA.

Excellence in Safety Award 2011

SIMA

Overall Safety Achievement Award - Gold Level Performance for 2010,

PLANET

Top 2011 Diversity Business Award, recognized in two categories, Top Diversity Owned Business (AGMG) in the State of PA and Top 100 Women-owned Businesses (AGMG) in State of

PA.

Excellence in Safety Award 2010

SIMA

Excellence in Safety Award 2009

PLANET